Event held on December
22
Archibald Prize Regional Tour - Bega
Provided by:
All Day
Refer calendar for future dates
Add to Calendar 2023-12-22 10:00:00 2023-12-22 17:00:00 Australia/Sydney Archibald Prize Regional Tour - Bega This Summer Heralds a New Era for Art in South Eastern NSW. The stunning Sapphire Coast is soon to be home to the new and impressive art gallery, South East Centre for Contemporary Art (SECCA). Set to open to the public on Saturday 18 November, SECCA welcomes enthusiastic art lovers for the prestigious and popular Archibald Prize 2023 with an extraordinary display of 57 portraits, featuring public figures and cultural identities from all walks of life, reflecting the stories of our times. The new-look gallery, in the heart of Bega's CBD, boasts massive windows in the façade which wraps the gallery, allowing glimpses of the exhibitions from the outside. The exhibition space is almost double the size and height of the original gallery and can allow natural light into all areas of the building. The only contemporary art centre in far south eastern NSW, SECCA's artistic program will deliver an exchange of ideas, exploring divergent political, social, and moral belief systems of artists and audiences from Australia and the Asia Pacific. The Archibald Prize 2023 Regional Tour this summer at SECCA\Bega, an Art Gallery of New South Wales touring exhibition. Timed, Flexible Entry or Thursday night Open Late tickets are available. Entry Cost Adult $20 - + booking fee Concession $15 - + booking fee Child $10 - Youth 7-14 years + booking fee Child $0 - FREE to children 6yo and under Family $50 - + booking fee Zingel Place, Bega, NSW 2550 N/A N/A secca@begavalley.nsw.gov.au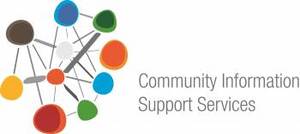 Find out more about this event provider...
Visit this event provider on the My Community Directory website. Note, this opens in a new window.
About
This Summer Heralds a New Era for Art in South Eastern NSW. The stunning Sapphire Coast is soon to be home to the new and impressive art gallery, South East Centre for Contemporary Art (SECCA). Set to open to the public on Saturday 18 November, SECCA welcomes enthusiastic art lovers for the prestigious and popular Archibald Prize 2023 with an extraordinary display of 57 portraits, featuring public figures and cultural identities from all walks of life, reflecting the stories of our times. The new-look gallery, in the heart of Bega's CBD, boasts massive windows in the façade which wraps the gallery, allowing glimpses of the exhibitions from the outside. The exhibition space is almost double the size and height of the original gallery and can allow natural light into all areas of the building. The only contemporary art centre in far south eastern NSW, SECCA's artistic program will deliver an exchange of ideas, exploring divergent political, social, and moral belief systems of artists and audiences from Australia and the Asia Pacific. The Archibald Prize 2023 Regional Tour this summer at SECCA\Bega, an Art Gallery of New South Wales touring exhibition. Timed, Flexible Entry or Thursday night Open Late tickets are available. Entry Cost Adult $20 - + booking fee Concession $15 - + booking fee Child $10 - Youth 7-14 years + booking fee Child $0 - FREE to children 6yo and under Family $50 - + booking fee