Event held on December
15
Nature Playgroup
Provided by:
All Day
Refer calendar for future dates
Add to Calendar 2023-12-15 09:30:00 2023-12-15 11:30:00 Australia/Sydney Nature Playgroup A Playgroup for carers and their 0-5yr children run by qualified early childhood educators who specialise in forest schooling pedagogy. This is a 2hr program where our educators use nature play activities to allow for connection and bonding between parents and children A beautiful place to gather with like minded families and have some facilitated time in nature. All the hard work is done by our educators who Will facilitate nature play Entry Cost All tickets $20 - Siblings of children discount Babies in arms siblings free Mogareeka, NSW 2550 N/A N/A bushmagicadventures@gmail.com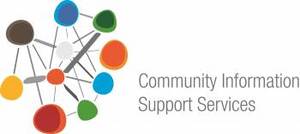 Find out more about this event provider...
Visit this event provider on the My Community Directory website. Note, this opens in a new window.
About
A Playgroup for carers and their 0-5yr children run by qualified early childhood educators who specialise in forest schooling pedagogy. This is a 2hr program where our educators use nature play activities to allow for connection and bonding between parents and children A beautiful place to gather with like minded families and have some facilitated time in nature. All the hard work is done by our educators who Will facilitate nature play Entry Cost All tickets $20 - Siblings of children discount Babies in arms siblings free