Open Late - Archibald Prize Regional Tour - Bega
Provided by:
All Day
Add to Calendar 2024-01-04 18:00:00 2024-01-04 20:00:00 Australia/Sydney Open Late - Archibald Prize Regional Tour - Bega Balmy Bega evenings with the Archibald Prize 2023. Unwind in the North of Eden Distillery Foyer bar, with live music from local artists, share a cheese plate from local purveyors of fine foods. Entry fee includes an exclusive, award winning North of Eden Distillery cocktail and a fun drop in portrait painting workshop with local legend Tipsy Frida! This summer, Australia's favourite and most significant art award visits Bega. The annual Archibald Prize is eagerly anticipated by artists and audiences alike. Famously controversial, the 2023 exhibition features 57 portraits of highlighted figures from all walks of life, from famous faces to local heroes, reflecting back to us the stories of our times. The Archibald Prize 2023 is an Art Gallery of New South Wales touring exhibition. Entry Cost Adult $20 - + booking fee Concession $15 - + booking fee Child $10 - Youth 7-14 years + booking fee Child $0 - FREE to children 6yo and under Family $50 - + booking fee Zingel Place, Bega, NSW 2550 N/A N/A secca@begavalley.nsw.gov.au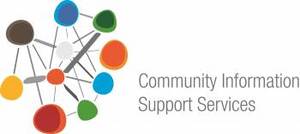 Find out more about this event provider...
Visit this event provider on the My Community Directory website. Note, this opens in a new window.
About
Balmy Bega evenings with the Archibald Prize 2023. Unwind in the North of Eden Distillery Foyer bar, with live music from local artists, share a cheese plate from local purveyors of fine foods. Entry fee includes an exclusive, award winning North of Eden Distillery cocktail and a fun drop in portrait painting workshop with local legend Tipsy Frida! This summer, Australia's favourite and most significant art award visits Bega. The annual Archibald Prize is eagerly anticipated by artists and audiences alike. Famously controversial, the 2023 exhibition features 57 portraits of highlighted figures from all walks of life, from famous faces to local heroes, reflecting back to us the stories of our times. The Archibald Prize 2023 is an Art Gallery of New South Wales touring exhibition. Entry Cost Adult $20 - + booking fee Concession $15 - + booking fee Child $10 - Youth 7-14 years + booking fee Child $0 - FREE to children 6yo and under Family $50 - + booking fee