Event held on November
22
Bellingen Permaculture Design Course
Provided by:
All Day
Refer calendar for future dates
Event Completed
The event you have selected has been completed and is no longer available!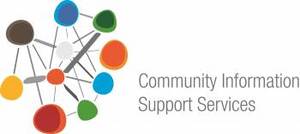 Find out more about this event provider...
Visit this event provider on the My Community Directory website. Note, this opens in a new window.
About
Join a 12-day experience of learning, connecting and practical hands-on activities with a Permaculture Design Course (PDC) on beautiful Levenvale Farm, Bellingen. A PDC's outcome is to provide participants with the skills and knowledge to implement changes in any environment using an ethical foundation, and a set of design principles that understand and mimic nature and natural patterns that should result in a more holistic, sustainable and harmonious outcome. Knowledgeable local and global facilitators will share their valuable knowledge across the core PDC curriculum plus touch on current themes relevant for today such as regenerative agriculture, biodynamics, sovereign food, decolonisation, ecopsychology, walkabout permaculture and more. Attending a PDC is an investment for the future, for resilience, sustainability, connection, regeneration, adaptation, creativity, and homesteading. All attendees will leave a PDC feeling empowered to meet the challenges and opportunities that arise from our current time. Entry Cost All tickets $2400 - *Earlybird discount: $2,400 Full Price $2,600 Inclusions: - Camping accommodation - Access to amenities - Access to a camp kitchen - All meals included - Permaculture workbook - 12 days of dynamic facilitation - Access to industry experts - Permaculture Design Certificate *Purchase 30 days prior to course date start.