Camp Creative Inc.
Provided by:
All Day
Refer calendar for future dates
Add to Calendar 2024-01-08 09:00:00 2024-01-08 16:00:00 Australia/Sydney Camp Creative Inc. Camp Creative is a unique summer school, retreat and creative community that annually springs up for one vibrant week in January. People of all ages and backgrounds are welcome to this joyful hive of productivity, experimentation and learning. Whether you're a novice, hobbyist or master artist, Camp Creative is an opportunity for a surge of creative energy and inspiration for your new year. It's a week of over 80 workshops in art, music, dance, craft, singing, photography, writing, drama, lifestyle & wellbeing. The Camp is for all ages, from kids 5+ to adults. There is also a range of courses for kids and teens. There are live performances, a street party and open mic night. Join a course of your choice over five days - paint on canvas, get drumming, watch your kids discover their inner actor, release your singing voice, write your life story, dance the streets in a flash mob, photograph people and events in the moment or get hands-on with a hammer and chisel. Plus so much more! It all takes place in the quirky town of Bellingen, where rural living meets an alternative vibe. Entry Cost Adult $480 Child $270 Hyde Street, Bellingen, NSW 2454 N/A N/A info@campcreative.com.au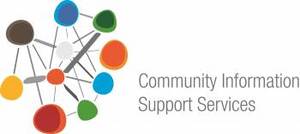 Find out more about this event provider...
Visit this event provider on the My Community Directory website. Note, this opens in a new window.
About
Camp Creative is a unique summer school, retreat and creative community that annually springs up for one vibrant week in January. People of all ages and backgrounds are welcome to this joyful hive of productivity, experimentation and learning. Whether you're a novice, hobbyist or master artist, Camp Creative is an opportunity for a surge of creative energy and inspiration for your new year. It's a week of over 80 workshops in art, music, dance, craft, singing, photography, writing, drama, lifestyle & wellbeing. The Camp is for all ages, from kids 5+ to adults. There is also a range of courses for kids and teens. There are live performances, a street party and open mic night. Join a course of your choice over five days - paint on canvas, get drumming, watch your kids discover their inner actor, release your singing voice, write your life story, dance the streets in a flash mob, photograph people and events in the moment or get hands-on with a hammer and chisel. Plus so much more! It all takes place in the quirky town of Bellingen, where rural living meets an alternative vibe. Entry Cost Adult $480 Child $270