Event held on December
09
Riverstone Food Markets
Provided by:
All Day
Add to Calendar 2023-12-09 17:00:00 2023-12-09 21:00:00 Australia/Sydney Riverstone Food Markets Riverstone Food Markets is a vibrant food market taking place at Bambridge Lane and Market Steet, Riverstone each month. Host to some of the best food trucks and stalls Sydney has to offer, it is a night out that the whole family will enjoy. Take your pick from burgers, gozleme, chorizo, ramen, hot dogs, Indian, Mexican and Filipino food. In addition to food, this family friendly event features a live DJ and free kids games. Saturday 11 February Saturday 15 April Saturday 10 June Saturday 12 August Saturday 9 December From 5pm to 9pm Bambridge Lane, Riverstone, NSW 2765 N/A N/A events.team@blacktown.nsw.gov.au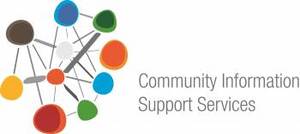 Find out more about this event provider...
Visit this event provider on the My Community Directory website. Note, this opens in a new window.
About
Riverstone Food Markets is a vibrant food market taking place at Bambridge Lane and Market Steet, Riverstone each month. Host to some of the best food trucks and stalls Sydney has to offer, it is a night out that the whole family will enjoy. Take your pick from burgers, gozleme, chorizo, ramen, hot dogs, Indian, Mexican and Filipino food. In addition to food, this family friendly event features a live DJ and free kids games. Saturday 11 February Saturday 15 April Saturday 10 June Saturday 12 August Saturday 9 December From 5pm to 9pm