Blackheath Chamber Music Festival
Provided by:
All Day
Refer calendar for future dates
Add to Calendar 2024-04-20 00:00:00 2024-04-20 23:59:59 Australia/Sydney Blackheath Chamber Music Festival A most exciting and stimulating annual event in the Blue Mountains. Come to the Blackheath Chamber Music Festival, produced in April each year by Mountain Productions Incorporated, a not-for-profit association. They bring together Australia's premier classical musicians, performing 3 days of sublime music in the charming surrounds of Blackheath in the upper Blue Mountains. To find out more about the artists and the pieces being performed visit the website. BCMF 2024 program to be announced towards the end of this year. Entry Cost All tickets $65 41 Gardiner Crescent, Blackheath, NSW 2785 N/A N/A festivaldirector.bcmf@gmail.com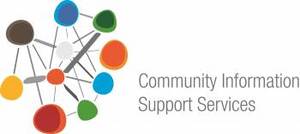 Find out more about this event provider...
Visit this event provider on the My Community Directory website. Note, this opens in a new window.
About
A most exciting and stimulating annual event in the Blue Mountains. Come to the Blackheath Chamber Music Festival, produced in April each year by Mountain Productions Incorporated, a not-for-profit association. They bring together Australia's premier classical musicians, performing 3 days of sublime music in the charming surrounds of Blackheath in the upper Blue Mountains. To find out more about the artists and the pieces being performed visit the website. BCMF 2024 program to be announced towards the end of this year. Entry Cost All tickets $65