Event held on December
22
Dinosaur Valley
Provided by:
All Day
Refer calendar for future dates
Add to Calendar 2023-12-22 00:00:00 2023-12-22 23:59:59 Australia/Sydney Dinosaur Valley Millions of years ago, dinosaurs ruled the earth. Now they're back! Dinosaur Valley is returning to Scenic World, bringing the Jurassic rainforest to life with prehistoric dinosaurs. Joined by friendly Dinosaur Rangers, visitors of all ages will meet prehistoric dinosaurs up close among towering ancient rainforest, learn fun facts about prehistoric creatures, and see dinos in action with the escarpment as a backdrop. Catch a T-Rex in action, see a migrating triceratops family feeding in the valley, and wrap up the adventure with a ride on the world's steepest railway. Everyone will have a roaring time, with kids' trail guides and Junior Ranger packs available to continue the fun at home. Been to Dinosaur Valley before? It will be massively expanded this season with many new dinos joining herd. Dinosaur Valley is included in your Unlimited Discovery Pass ticket. Entry Cost Adult $50 - Children under 3, FREE Child $30 - Child = 3-15 years. Children under 3 FREE 1 Violet Street, Katoomba, NSW 2780 N/A N/A info@scenicworld.com.au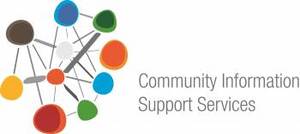 Find out more about this event provider...
Visit this event provider on the My Community Directory website. Note, this opens in a new window.
About
Millions of years ago, dinosaurs ruled the earth. Now they're back! Dinosaur Valley is returning to Scenic World, bringing the Jurassic rainforest to life with prehistoric dinosaurs. Joined by friendly Dinosaur Rangers, visitors of all ages will meet prehistoric dinosaurs up close among towering ancient rainforest, learn fun facts about prehistoric creatures, and see dinos in action with the escarpment as a backdrop. Catch a T-Rex in action, see a migrating triceratops family feeding in the valley, and wrap up the adventure with a ride on the world's steepest railway. Everyone will have a roaring time, with kids' trail guides and Junior Ranger packs available to continue the fun at home. Been to Dinosaur Valley before? It will be massively expanded this season with many new dinos joining herd. Dinosaur Valley is included in your Unlimited Discovery Pass ticket. Entry Cost Adult $50 - Children under 3, FREE Child $30 - Child = 3-15 years. Children under 3 FREE