Event held on February
23
Paint and Sip Art Workshop - Explore Abstract Painting
Provided by:
All Day
Add to Calendar 2024-02-23 19:00:00 2024-02-23 21:00:00 Australia/Sydney Paint and Sip Art Workshop - Explore Abstract Painting Enjoy a fun-filled evening of painting and indulging in bubbly with your friends. Local artist Corinne Loxton will guide you through the process of creating an original acrylic painting using unconventional painting techniques. All art materials and a glass of bubbly will be provided. Each person will receive a canvas to work on. The event will take place at Blaxland Workshop located in Lower Blue Mountains. You are welcome to bring your own additional sips and nibbles to enjoy during the event. The event is scheduled for two hours. Entry Cost Adult $65 12 Jamison Street, Blaxland, NSW 2774 N/A N/A corinne@corinneloxton.com.au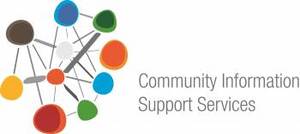 Find out more about this event provider...
Visit this event provider on the My Community Directory website. Note, this opens in a new window.
About
Enjoy a fun-filled evening of painting and indulging in bubbly with your friends. Local artist Corinne Loxton will guide you through the process of creating an original acrylic painting using unconventional painting techniques. All art materials and a glass of bubbly will be provided. Each person will receive a canvas to work on. The event will take place at Blaxland Workshop located in Lower Blue Mountains. You are welcome to bring your own additional sips and nibbles to enjoy during the event. The event is scheduled for two hours. Entry Cost Adult $65