Steve Poltz 'Australian Tour' - Baroque Room Katoomba
Provided by:
All Day
Add to Calendar 2024-03-29 18:00:00 2024-03-29 21:00:00 Australia/Sydney Steve Poltz 'Australian Tour' - Baroque Room Katoomba Steve Poltz (USA) is BACK ! 'The 22nd Time's A Charm' Australian Tour. After flooring audiences at Bluesfest, Port Fairy Folk Festival, National Folk Festival, Blue Mountains Music Festival and ECHO Festival and club shows across the country in 2023, world renowned troubadour Steve Poltz returns to Australian shores for the 22nd time. Some people start life with a plan. Not Steve. He opens himself up to the universe in a way most of us will never be loose enough to achieve, and the universe responds with a wink, a seemingly bottomless well of inspiration, and the talent to truly connect with an audience. With a cult following that includes fellow musicians, regular folks and festival goers who stumble onto his performances, there's no common denominator to Steve's fans. Born in Halifax, Nova Scotia and raised in San Diego, CA Steve toured and recorded with San Diego cult favourites The Rugburns (they still play annual sold-out reunion shows). But it was through his creative partnership with Jewel that he vaulted into the national spotlight; co-writing her multiplatinum Billboard Hot 100-busting smash, "You Were Meant For Me," and continues to work with her to this day. Over the years, the Nashville-based troubadour has built a fascinating solo catalogue, earmarked by his debut, 'One Left Shoe', 'Dreamhouse', 'Folk Singer', and 2019's 'Shine On'. Entry Cost Adult $45 - Tix PRE-SALE $45-$50+BF Online or $55-$60 cash @ Door (unless sold out) 15 Katoomba Street, Katoomba, NSW 2780 N/A N/A info@fusionboutique.com.au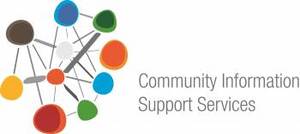 Find out more about this event provider...
Visit this event provider on the My Community Directory website. Note, this opens in a new window.
About
Steve Poltz (USA) is BACK ! 'The 22nd Time's A Charm' Australian Tour. After flooring audiences at Bluesfest, Port Fairy Folk Festival, National Folk Festival, Blue Mountains Music Festival and ECHO Festival and club shows across the country in 2023, world renowned troubadour Steve Poltz returns to Australian shores for the 22nd time. Some people start life with a plan. Not Steve. He opens himself up to the universe in a way most of us will never be loose enough to achieve, and the universe responds with a wink, a seemingly bottomless well of inspiration, and the talent to truly connect with an audience. With a cult following that includes fellow musicians, regular folks and festival goers who stumble onto his performances, there's no common denominator to Steve's fans. Born in Halifax, Nova Scotia and raised in San Diego, CA Steve toured and recorded with San Diego cult favourites The Rugburns (they still play annual sold-out reunion shows). But it was through his creative partnership with Jewel that he vaulted into the national spotlight; co-writing her multiplatinum Billboard Hot 100-busting smash, "You Were Meant For Me," and continues to work with her to this day. Over the years, the Nashville-based troubadour has built a fascinating solo catalogue, earmarked by his debut, 'One Left Shoe', 'Dreamhouse', 'Folk Singer', and 2019's 'Shine On'. Entry Cost Adult $45 - Tix PRE-SALE $45-$50+BF Online or $55-$60 cash @ Door (unless sold out)