Event held on February
24
Tijuana Cartel 'Alectura' Album Launch Tour - Baroque Room Katoomba
Provided by:
All Day
Add to Calendar 2024-02-24 19:00:00 2024-02-24 22:15:00 Australia/Sydney Tijuana Cartel 'Alectura' Album Launch Tour - Baroque Room Katoomba Nala Music & Fusion Boutique Present Tijuana Cartel 'Alectura' Album Launch Tou Plus Special Guests to be announced Tijuana Cartel, the renowned Australian musical collective celebrated for their pioneering fusion of diverse genres, proudly presents their latest masterpiece, 'Alectura'. This innovative album once again showcases the band's expertise in blending organic house and melodic house with captivating rhythms, beats, and global influences. Tijuana Cartel, combine electronic music production with a rich tapestry of world sounds, they have crafted a unique sonic landscape that captures a broad spectrum of global influences. Having graced some of Australia's largest stages, Tijuana Cartel has curated an east-meets-west wonderland for audiences in search of sensory stimulation, euphoria, and the driving force of fat beats and bass-fuelled electronica. Their sound embodies high-energy, guitar-driven world music, appealing to indie, electronic and roots music fans alike. Entry Cost Adult $35 - Tickets $35 pre-sale +bf / $45 cash at the door from 7pm (unless sold out) 15 Katoomba Street, Katoomba, NSW 2780 N/A N/A info@fusionboutique.com.au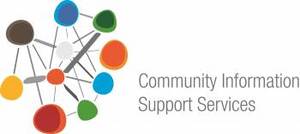 Find out more about this event provider...
Visit this event provider on the My Community Directory website. Note, this opens in a new window.
About
Nala Music & Fusion Boutique Present Tijuana Cartel 'Alectura' Album Launch Tou Plus Special Guests to be announced Tijuana Cartel, the renowned Australian musical collective celebrated for their pioneering fusion of diverse genres, proudly presents their latest masterpiece, 'Alectura'. This innovative album once again showcases the band's expertise in blending organic house and melodic house with captivating rhythms, beats, and global influences. Tijuana Cartel, combine electronic music production with a rich tapestry of world sounds, they have crafted a unique sonic landscape that captures a broad spectrum of global influences. Having graced some of Australia's largest stages, Tijuana Cartel has curated an east-meets-west wonderland for audiences in search of sensory stimulation, euphoria, and the driving force of fat beats and bass-fuelled electronica. Their sound embodies high-energy, guitar-driven world music, appealing to indie, electronic and roots music fans alike. Entry Cost Adult $35 - Tickets $35 pre-sale +bf / $45 cash at the door from 7pm (unless sold out)