Event held on November
19
Cinematinee - "Ailo's Journey"
Provided by:

Coffs Harbour Jetty Theatre

Event runs from

10:30 AM to 6:00 PM
Event Completed
The event you have selected has been completed and is no longer available!
To Be Held At
Coffs Harbour Jetty Theatre
Address: 337 Harbour Drive, Coffs Harbour NSW 2450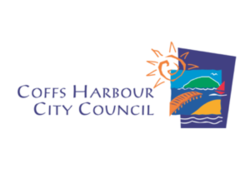 Find out more about this location...
Visit this location on the My Community Directory website. Note, this opens in a new window.
About
D. Guillaume Maidatchevsky | PG | USA, France
Join us for a special Christmas screening featuring the stunning landscapes of northern Finland and an adventurous reindeer named Ailo.
Up on the far edge of Europe, Lapland lies north of the Arctic Circle, across Sweden, Finland and Norway.
Although the sun can hide for months, light is everywhere. In winter, trees are never naked, but frozen under a thick layer of snow carved by the wind into fantastical sculptures. In the summer, nature bursts into life again in a thousand colours under the midnight sun.
Throughout his journey, the frail and vulnerable newborn reindeer must overcome the ordeals that stand in the way of his first year of life and his first long trek as the herd migrates. Ailo's awakening to this wild world is a real adventure, deep in the heart of the stunning landscapes of northern Finland, in Lapland.
Ailo's Journey is an uplifting story from a bleak wilderness warmed by an endless mother's love as she watches over Ailo in his incredible adventures with other creatures of the Arctic.

Edit Event
Extra Information
Type Community Diary
Format Classes, Lessons, Workshops and Talks