Event held on December
03
International Day of People with Disability: Free Film Screening
Provided by:

Coffs Harbour Jetty Theatre

Event runs from

1:00 PM to 3:30 PM
Event Completed
The event you have selected has been completed and is no longer available!
To Be Held At
Coffs Harbour Jetty Theatre
Address: 337 Harbour Drive, Coffs Harbour NSW 2450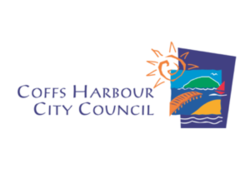 Find out more about this location...
Visit this location on the My Community Directory website. Note, this opens in a new window.
About
Enjoy this free screening of film The Peanut Butter Falcon, to celebrate International Day of People with Disability.
Limited seats - available here soon. Complimentary ice cream included!
"Just when you think you've got Shia LaBeouf figured out, he goes and makes a film like The Peanut Butter Falcon, a sincere, Southern-fried buddy movie." – Variety
Tyler (Shia LaBeouf in a career best performance) skirts conflict wherever he goes, scratching out a simple life fishing for crabs in sun-drenched North Carolina.
Zak (newcomer Zack Gottasgen), a 22-year old man with Down's Syndrome, has been relegated to living with residents three and four time his age in a retirement home, with no family and nowhere else to go. He watches old wrestling films with his elderly roommate (Bruce Dern) all day, but wants something more.
With Zak and Tyler both desperately seeking change in their lives, they separately escape their surroundings, meeting up by chance, and becoming unlikely travel companions. What follows is a Huckleberry Finn road movie adventure through the deep south, as the two attempt to evade capture and fulfil Zak's dream of becoming a pro wrestling superstar.
The Peanut Butter Falcon is a jubilant, contemporary folk odyssey taking progressive steps in lead character casting, and showcasing performances that warmly welcome audiences into their modern Mark Twain-style adventure.
"Shia LaBeouf Shines in this funny, heart-warming adventure … [but] Gottsagen, an actor with Down syndrome, is a real find, and is the heart

Edit Event
Extra Information
Source Coffs Harbour City Council
Type Community Diary
Format Festivals and Celebrations