Join our Wall of Wings! INVITATION TO LOCAL PRINTMAKERS
Provided by:

Coffs Harbour Regional Gallery

Event runs from

12:00 AM
Daily, until 2/11/2019
To Be Held At
Coffs Harbour Regional Gallery
Address: Duke Street, Coffs Harbour NSW 2450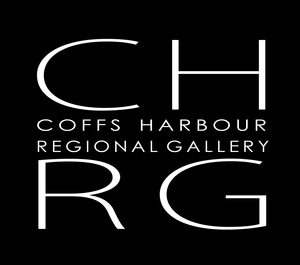 Find out more about this location...
Visit this location on the My Community Directory website. Note, this opens in a new window.
About
INVITATION TO LOCAL PRINTMAKERS - Join our Wall of Wings!
The Wall of Wings is an integral component of The Overwintering Project exhibition to be held at Coffs Harbour Regional Gallery from 6 December 2019 to 1st February 2020. The project is open to local artists, both individually and as members of art groups.
The Overwintering Project (www.theoverwinteringproject.com) is an environmental art project initiated by printmaker Kate Gorringe-Smith designed to highlight the unique nature of migratory shorebird habitats found around Australia and New Zealand.
Coffs Harbour Regional Gallery's exhibition will include the full Overwintering portfolio of over 200 prints by Australian printmakers as well as artworks by local high school students.
Local artists are invited to contribute prints of individual shorebirds, which will then be attached directly to a wall of the gallery, thus creating a "wall of wings". The Moth Migration project provides an example of a similar, worldwide, crowd-sourced exhibition.
DETAILS
Eligibility: open to all artists/printmakers in the Coffs Coast region, ie from Woolgoolga to Nambucca to Bellingen and Dorrigo
Print: Single bird only, flying, landing or walking, feeding, standing. No background or surrounding image, image to be cut to outside edges of bird contour. When in doubt, keep image plain and simple.
Artists can contribute as many prints as they like but we ask for a minimum of three of each design to create a sense of the density of a flock
Colour: Shorebirds are predominantly brown, grey and black (some pink/red for beaks) – prints must be in these colours only. Paper must be white, off-white or cream
Size: No larger than 30cm and no smaller than 12cm
Paper weight: Variable – from 30g/m to 285g/m, matte paper only, no glossy or "printer" paper
Mediums: Printmaking - Linocut, etching, dry point, aquatint, lithography, woodblock, collagraph, screen print, rubber stamps. Please no photographs, digital prints, computer printouts or origami.
Important: Bird shape MUST be cut out of paper. Please do not send bird with any surrounding or background image or paper, just the outside contour of the bird
Notation: Please print name, bird species, location (city or town, state), on the back of each print.
Deadline: prints are to be submitted to Coffs Harbour Regional Gallery by Friday 2nd November 2019
Contact: Jo Besley [email protected] or Penelope Lawry [email protected]
Due to the nature of the exhibited work, it will not be possible to return the contributions at the end of the exhibition, but the exhibition will be documented and photographed.
Species: East-Asian Australasian Flyway migratory overwintering shorebirds – with a focus on the species which frequent your local area as listed. Those in bold are the birds most commonly found in the Coffs Harbour region during summer months, October to May.
Pacific Golden Plover; Grey Plover; Lesser Sand Plover (Endangered); Greater Sand Plover (Vulnerable); Oriental Plover; Latham's Snipe; Black-tailed Godwit; Bar-tailed Godwit (Vulnerable); Little Curlew; Whimbrel; Eastern Curlew (Critically Endangered); Terek Sandpiper (Vulnerable); Common Sandpiper; Grey-tailed Tattler; Wandering Tattler; Common Greenshank; Marsh Sandpiper; Ruddy Turnstone; Great Knot; Red Knot; Sanderling (Vulnerable); Red-necked Stint; Long-toed Stint; Pectoral Sandpiper; Sharp-tailed Sandpiper; Curlew Sandpiper; Broad-billed Sandpiper (Vulnerable); Ruff; Red-necked Phalarope; Oriental Pratincole; Little Ringed Plover; Pin-tailed Snipe; Swinhoe's Snipe; Common Redshank; Wood Sandpiper; Asian Dowitcher. Double-banded Plover (mid-Feb – late August).
Refer: Bird field guides, Birdlife Australia poster or app http://www.penboc.org.au/shorebirds/, http://birdlife.org.au/projects/shorebirds-2020/educational-material
Follow the project at the Coffs Harbour Regional Gallery's Facebook page.
Join the Wall of Wings - Migratory Shorebirds Facebook group.
Follow the Wall of Wings - Migratory Shorebirds Instagram account.
Image courtesy of Penelope Lawry

Edit Event
Extra Information
Source Coffs Harbour City Council
Type Community Diary
Format Exhibition and Shows