[CANCELLED] Love Song Dedications (Without Richard Mercer)
Provided by:

Coffs Harbour Jetty Theatre

Event runs from

8:00 PM to 9:30 PM
Event Cancelled
The event you have selected has been cancelled by the organiser of the event.
To Be Held At
Coffs Harbour Jetty Theatre
Address: 337 Harbour Drive, Coffs Harbour NSW 2450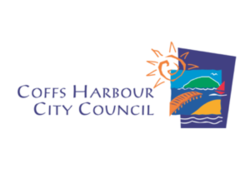 Find out more about this location...
Visit this location on the My Community Directory website. Note, this opens in a new window.
About
A bonkers comedy lecture about love songs
Created by Tom Hogan and Bonnie Leigh Dodds
In 2013, after 17 years of being on air, late night radio legend, Richard Mercer, left his final Love Song Dedication. Now, two brave friends attempt to fill the void that 'The Love God' left behind. Join Bonnie and Tom on their quest to find the perfect love song. After listening to literally thousands of dedications this hilarious duo are neck deep in the challenge. They seriously need your help. It's going to take all night! Actually, only about 70 minutes. You'll laugh, you might cry. And your heart will soar (secretly) at all those half-forgotten songs you're ashamed to know the lyrics to. Part comedy show and part performance, the critically acclaimed and utterly charming Love Song Dedications (without Richard Mercer) will take you on a joyous ride through contemporary politics, philosophy and wicked dance moves, one pop song at a time. In a world of post-truths, pandemics, ironic memes and anti-social media, this highly intelligent and warm-hearted show is the ultimate therapeutic experience. Irony will be truly dead, and only one question will hang in the air: "What is love? (…Baby don't hurt me, don't hurt me, no more…)"
????½ – The Age/Sydney Morning Herald
"… audiences comment and cheer; we turn to strangers and smile at each other and laugh together on our way out of the venue, strangers no more." Sydney Arts Guide

Edit Event
Extra Information
Type Community Diary
Format Exhibition and Shows