Event held on November
16
STILL: Curator & Artist Tour
Provided by:

Coffs Harbour Regional Gallery

Event runs from

11:00 AM to 12:00 PM
Event Completed
The event you have selected has been completed and is no longer available!
To Be Held At
Coffs Harbour Regional Gallery
Address: Duke Street, Coffs Harbour NSW 2450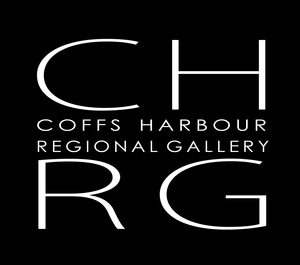 Find out more about this location...
Visit this location on the My Community Directory website. Note, this opens in a new window.
About
Join us for a curator and artist lead tour of Coffs Harbour Regional Gallery's Still: National Still Life Award. Still is a biennial, acquisitive award for artworks in the genre of still life, in all mediums. The award seeks to highlight the diversity and vitality of still life in Australian contemporary art practice, broadening the interpretation and meaning of this enduring genre. Our special guests for this tour are 3 local Finalists, Sally Hook, JP Willis and Sara Bowen. Hear from the finalists during the tour about their diverse works, ranging in themes and mediums.
JP Willis
For over a decade, JP Willis has explored the dichotomy between beauty and deadliness through his depictions of pastoral splendor alongside human existence.
Sara Bowen is a multidisciplinary artist, working across painting, printmaking and artists' books. Born in the UK, Sara and her family moved to Australia in 2006 and she has a studio in the North Boambee Valley. In 2009 she co-founded international artists' book collective BookArtObject, and maintains her arts practice while teaching and exhibiting
Sally Hook uses a process in her work that is organic, in the sense that she works instinctively, and tries to keep her mind open to ideas that come through random drawings.
STILL 2019 FINALISTS
Phil Alldis, Louise Allerton, Kelly Austin, Sue Bell, Stephen Bird, John Bokor, Sara Bowen, Janine Brody, Kelcie Bryant-Duguid, Fran Callen, Brett Canet-Gibson, Carol Christie, Christine Courcier-Jones, Madeleine Cruise, Fiona Currey-Billyard, Michael Cusack, Jo Darvall, Sally Davis, Rachel Doller, Kate Dorrough, Christine Druitt-Preston, Scott Duncan, Helen Earl, Michele Elliot, Ben Fayle, Sharman Feinberg, Robert Fenton, Honor Freeman, Corrie Furner, Salvatore Gerardi, Jane Gerrish, Warwick Gilbert, Myfanwy Gullifer, Andrew Hickinbotham, Sally Hook, Julie Hutchings, Susan Jacobsen, Jane James, Susan Knight and Trevor Mein, Suzanne Knight, Catherine Lane and Linelle Stepto, Marie Mansfield, Donna Marcus, Nicola Moss, NOT, Victoria Reichelt, Ignacio Rojas, Daniel Sherington, Asahi So, Stephanie Theobald, Gerry Wedd, Greg Weight, Jo White, JP Willis, Amanda Wolf, Christopher Zanko
Judge: Rebecca Coates (Director, Shepparton Art Museum).
The popular People's Choice voting will take place from September 20, 2019, until November 1, 2019, giving locals the chance to vote for their favourite artwork. The People's Choice Award will be announced on November 7.
Major Sponsors
~ Friends of Coffs Harbour Regional Gallery
~ saso.creative
~ Bryant McKinnon Lawyers
Supporting Sponsors:
~ Moving Art
~ Andrew Peace Wines
Image: One Tablet Daily, Sara Bowen

Edit Event
Extra Information
Type Community Diary
Format Classes, Lessons, Workshops and Talks