Tasma Theatre: Coffs Harbour's Jewel
Provided by:

Coffs Harbour Regional Museum

Event runs from

10:00 AM to 1:00 PM
Weekly on Tuesday, Wednesday, Thursday
To Be Held At
Coffs Harbour Regional Museum
Address: 215 Harbour Drive, Coffs Harbour NSW 2450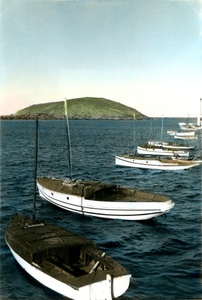 Find out more about this location...
Visit this location on the My Community Directory website. Note, this opens in a new window.
About
Tasma Theatre: Coffs Harbour's Jewel
Cinema has played an important role in the cultural life of Coffs Harbour, from the travelling shows played in the School of Arts and open air screenings at Fitzroy Stadium, to the saving of Sawtell Cinema and the Screenwave International Film Festival. In the Museum's latest exhibition, The Tasma Theatre - Coffs Harbour's Jewel, we take a look at the history of the Tasma Theatre, the dream of two of the most colourful figures in the story of cinema in Australia.
The Tasma Cinema opened in March 1937 on the corner of Castle Street and High Street, as Harbour Drive was then known. With an imposing Art Deco façade, it was the grandest building in "Top Town" and became known as the "theatre beautiful".
The Tasma was the pride and joy of business partners Jack Gerard and Lawrence Penn. Penn was the original "Picture Show Man", an old time showman who toured the countryside exhibiting films. In 1924, Jack Gerard became Penn's trainee and they toured Queensland and New South Wales. After showing films in temporary locations in Coffs Harbour such the School of Arts and Memorial Hall, they realised their ambitions to open their own cinema when they formed Penn & Gerard Pty Ltd in1932.
Find out more about the history of The Tasma Theatre at the Our Stories: Coffs Coast Heritage blog, then head down to the Museum where you can see the original projector from the Tasma Theatre and get a front row viewing of Jack Gerard's The Picture Show Man from the Tasma's original seats. You can also find out more about the broader story of cinema on the mid north coast up to the current day on the Arts Mid North Coast website.
In 1977 a feature film "The Picture Show Man" was released based on the memoirs of Lyle Penn, son of Lawrence mentioned above. The original autobiographical manuscript written by Lyle was titled "Penn's Pictures on Tour - the Biography of an Old-Time Showman" You may have seen the movie but here's the trailer.

Edit Event
Extra Information
Type Community Diary
Format Exhibition and Shows