Event held on September
19
Wrap With Love
Provided by:

Harry Bailey Memorial Library

All Day
Daily, until 10/12/2021
To Be Held At
Harry Bailey Memorial Library
Address: 27 Duke Street, Coffs Harbour NSW 2450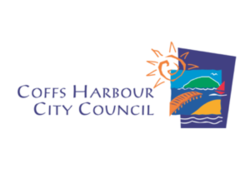 Find out more about this location...
Visit this location on the My Community Directory website. Note, this opens in a new window.
About
We're still participating in the Wrap with Love program. Keen knitters and crocheters can drop their knitted and crocheted squares into any of our 3 libraries, to help provide more than 30,000 people with love and warmth this year, in Australia and around the World.
The knitted or crocheted squares for wraps are to measure: 25cm x 25cm (10 inches x 10 inches) each. Knitting pattern – use size 8 (4mm) needles and 8 ply yarn. (A combination equivalent to 8 ply is also acceptable). Cast on 50-55 stiches and knit each row in plain stitch. Please do not use stocking stitch as this curls and is not easy to sew with other squares.
If you're unable to drop your squares into the Library, or need some 8 ply wool to continue making the squares, please contact us on 6648 4900 or email us to make alternative arrangements.

Edit Event
Extra Information
Type Community Diary
Format Classes, Lessons, Workshops and Talks