Event held on November
02
Barcoo Shire Wellbeing Clinic
Provided by:

Outback Futures - Barcoo

All Day
Daily, 5 times
To Be Held At
Outback Futures - Barcoo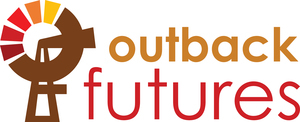 Find out more about this location...
Visit this location on the My Community Directory website. Note, this opens in a new window.
About the Event
Additional Information
Call or text 0417 703 729 for more information or make an appointment.
Visit outbackfutures.org.au to find out more about Outback Futures.
About
We all need to take care of our mental health and wellbeing
Looking after our mental health and wellbeing gives us a much better chance of doing the things that are important to us, like:
making good choices

prioritising our family

having good relationships

functioning well at work

being part of our community

looking forward to the future
At times we can all struggle with stuff. Chat with us to get some tools and tips to help get through the tough times.
Come see our professional team at the next Outback Futures Clinic:
Consistent support from the same person - When you see one of our team, they can also support you in between visits through our video/phone connect services.

Easy access – You don't need a referral or mental health plan to see us.

Support for children, individuals, couples, families, businesses and communities – We're committed to the long term mental health and wellbeing of our outback communities.

Free of charge services

Privacy and confidentiality

Edit Event
Extra Information
Source Outback Futures - Barcoo
Type Community Diary
Format Classes, Lessons, Workshops and Talks