Event held on November
08
Peer-led research into QLD support services for people with SCI and loved ones
Provided by:
All Day
Every 2 weeks on Monday
To Be Held At
Spinal Home Help Inc - ONLINE
Spinal Home Help
Address: 40 Gainsborough Street, Moorooka QLD 4105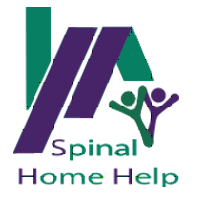 Find out more about this location...
Visit this location on the My Community Directory website. Note, this opens in a new window.
About
Hi everyone! Spinal Home Help is running some important peer-led research into support services for people with SCI and their loved ones, and their preparedness before being discharged from hospital after being treated for their spinal cord injury in the Queensland Spinal Injuries Unit, in Brisbane. We'd love the community's assistance in both doing and sharing a survey we are doing: we have two surveys, one for the person with an SCI and one for their family and loved ones, so that we can make sure we account for all aspects of a person's support network. The responses to this survey will be extremely important in improving support services in Queensland and I would greatly appreciate you distributing this to any person with an SCI, their family members, or any service providers or organisations who may be able to share this and attract more responses. This research includes the perspectives not only of people with SCI but of their family members and support networks as well; current patients and those already living out in the community alike are encouraged to participate. Links to both surveys can be found here: http://spinalhomehelp.com.au/getinvolved/ Your input will help us identify where to improve existing services for people with spinal cord injuries in Queensland and how to greater empower their loved ones for the benefit of all. This work was produced in partnership with 180DC Consulting; Spinal Home Help would like to thank them for their help and hard work in putting together this comprehensive survey. To find out more about Spinal Home Help and our work for people with SCI and families - by people with SCI and families - please visit our website www.spinalhomehelp.com.au or find us on Facebook and Twitter.

Edit Event
Extra Information
Type Community Diary
Format Community Event