Clozapine Clinic - Cherbourg
Provided by:

Cherbourg Hospital and Community Health

All Day
Monthly on the third Wednesday, until 17/11/2021
To Be Held At
Cherbourg Hospital and Community Health
Cherbourg Hospital & Community Health
Address: Fisher Street, Cherbourg QLD 4605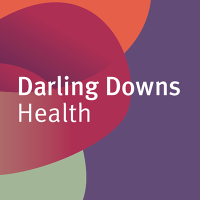 Find out more about this location...
Visit this location on the My Community Directory website. Note, this opens in a new window.
About
Clozapine is an effective antipsychotic for the management of treatment-resistant schizophrenia (TRS). It is a highly-specialized medication which traditionally has only been available via the public hospital system until now. Patients on Clozapine range in chronicity and levels of function thus requiring different levels of support. Due to the protocols surrounding the prescriber, and also the patient, there are significant processes that must be adhered to.
Services are delivered in a culturally appropriate way for First Nations peoples.

Edit Event
Extra Information
Type Outreach Service
Format Health