Gladstone - Engineering, Robotics and Electronics 2 Day Camp
Provided by:

Young Engineers Central Queensland

Event runs from

9:00 AM to 3:00 PM
Daily, until 11/01/2022
To Be Held At
CQUniversity Gladstone Marina
About the Event
Additional Information
Register here before December 10th for an early bird discount!
What's new in 2022?
We're introducing a whole new kit and activities focusing on electronics and circuits all along lots of LEGO.

Also if your children did our workshops in 2021 and are moving from Prep to Year 1, Year 2 to 3 or from Year 5 to 6 in 2022 they get to go up one level ... just make sure you select the correct grade in the registration form!
About
Exciting 2 DAY programs to edutain (educate + entertain) kids.
Bricks Challenge (Yr 1-2): experience STEM by designing and building with LEGO technic and motors

Robotics and (NEW) Electronics (Yr 3-5): get introduced to Software and Mechanical Engineering principles and electronic circuits
Inventor's Kit (Yr 6-8): model & solve real world problems with robotics and coding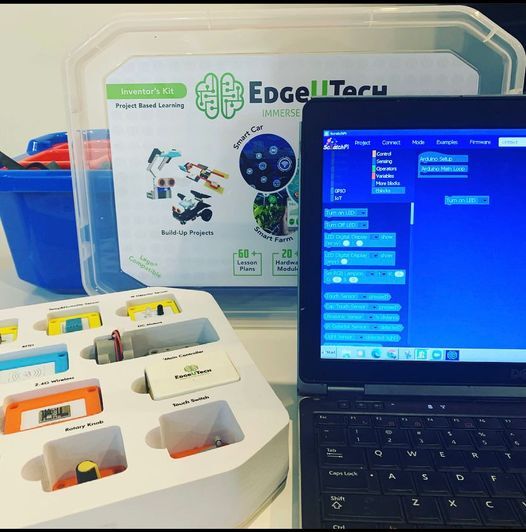 From Sustainable faring to self-driving cars, advanced engineering and robotics model a range of real-world situations that teach a complete understating of how technology works and how it can solve the issue at hand. Workshop lessons, engage kids in a hands-on learning environment and immerse them in applications and possibilities of modern tech. Through Problem Based Learning, they get to combine LEGO compatible building blocks and coding to create a porotype and solve real-work problems. The projects are designed do encourage students to invent other viable solutions and explore ways of using existing technology. Completing these projects boosts confidence and develops problem solving skills which they can use to overcome future challenges. All activities are adjusted to the student age and we tackle different challenges each day.
Different activities each day for an unforgettable experience!

Edit Event
Extra Information
Type Community Diary
Format Classes, Lessons, Workshops and Talks