Covid-19 Testing Clinic - Quilpie
Provided by:

Quilpie Multipurpose Health Service

Event runs from

8:00 AM to 11:00 AM
Weekly on Monday, Tuesday, Wednesday, Thursday, Friday
To Be Held At
Quilpie Multipurpose Health Service
Address: 30 Gyrica Street, Quilpie QLD 4480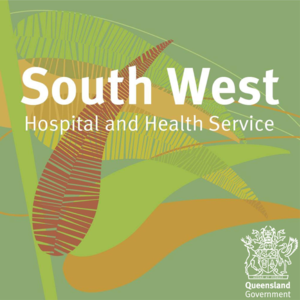 Find out more about this location...
Visit this location on the My Community Directory website. Note, this opens in a new window.
About
Drive through testing clinic.?
When to get tested - coronavirus (COVID-19)
If you're feeling sick
If you have?any?of the following?COVID-19 symptoms, no matter how mild, get tested. Stay home until you get the result and your symptoms resolve:
Shortness of breath

Runny nose

Headache

Fatigue

Diarrhoea
Vomiting or nausea

Loss of smell

Loss of taste
Call?Triple Zero (000)?if you are very sick, including if you are experiencing breathlessness, chest pain, or severe light-headedness.
Testing out the front of the Hospital. Please call once you have arrived and wait in your vehicle.

Edit Event
Extra Information
Source Quilpie Multipurpose Health Service
Type Outreach Service
Format COVID Testing Clinic