Online Art and Craft Classes for Children, Families and Adults
Provided by:

Design Cite

Event runs from

12:00 AM to 11:45 PM
Daily
To Be Held At
Design Cite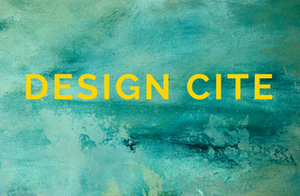 Find out more about this location...
Visit this location on the My Community Directory website. Note, this opens in a new window.
About
Hi, I run art classes for children and sculpt and sip classes for adults in Perth, Western Australia. Since the COVID-19 pandemic, I took some art classes online, making them free and available to everyone, to provide creativity, enrichment and positive emotion, while we spent more time at home.
As we emerge from lockdown and normally resumes, the only way I can continue to spend the time creating the classes is to add a fee.
The art classes are suitable for all ages, with language and explanations aimed towards children over 7 years, so they are understandable to a wider audience.
I cover different types of art media and styles, including clay, sculpture, collage, photography, drawing, rag rug making, plaster and mark-making and include techniques used in art schools, colleges and universities.
The classes are a combination of pre-recorded video, image examples and step-by-step instructions.
In the classes, we explore art techniques, materials, principles, processes, artist's work and traditional arts from around the world—developing skill, creativity and knowledge.
Emphasis is on self-expression, exploration of materials/techniques and developing creativity, as opposed to rigid rules and the technical side of art. ??
?To see all classes, click here.
— Sophie
"Art isn't about following the rules. It's about breaking them."— David Sedaris
What You Get
Access to all published classes (12+) plus any new classes/projects that are added.
There are no fixed class start/end times. Instead, once a class/project is published on our website it remains available for you to take or revisit at a day and time suitable for you.
About the Teacher
A practising artist and arts educator for fifteen years in the UK, Sophie has led hundreds of art projects for children and adults, as well as running training sessions for teachers working with children.
Her sculpture has been exhibited in a range of art galleries, with one series housed in a permanent collection at Wolverhampton Art Gallery.
Through her workshops and classes, Sophie aims to inspire creativity, sparking imagination, curiosity and awe, while at the same time teaching practical art techniques, processes and knowledge. You can see some projects Sophie has created with children here. And book in-person classes for children here.
Sophie also works in the world of nonverbal communication, her second life-long passion. Occasionally she teaches combined nonverbal communication and art workshops. You read about her work on nonverbal communication here.
Some classes may not work on small screens like mobile phones.
Instructions on step by step images do not show on browsers narrower than 480 pixels, so some mobiles will be affected.
Ideally, classes should be accessed on a desktop, laptop or larger handheld device.
Examples of Classes/Projects
Capturing Facial Expressions of Emotion
Plaster Cast Plants Tile
Rodchenko Inspired Photographs
Matisse Inspired Paper Cut-Outs
Clay Sculpture: Fantastical Gargoyles
Mark-Making
Eco-Art: Rag Rug Wall Hanging
Pinch Pot Pods, Inspired by Sea Creatures
Drawing Bottles and Jars
Clay Relief Tiles: Fruits and Vegetables
Minibeast Sculpture
Contact

Edit Event
Extra Information
Type Community Diary
Format Classes, Lessons, Workshops and Talks