Merimbula Jazz Festival
Provided by:
All Day
Add to Calendar 2024-06-10 00:00:00 2024-06-10 23:59:59 Australia/Sydney Merimbula Jazz Festival The Merimbula Jazz Festival brings together jazz musicians young and old from right across Australia! Hear all styles from big band, swing, modern, funk, fusion and mainstream to traditional and ragtime across four fabulous days. No wonder jazz lovers adore this annual seaside festival! With six venues within walking distance and 100 bands on offer, there's plenty for everyone. Take part in Saturday's Lantern Walk along the lake at Twilight. Saturday night's Youth Jazz Quest has generous cash prizes for up and coming musicians and a great jam session! Monday's Jazz Hatter party rounds out Australia's longest running jazz festival! Merimbula Jazz Festival - keeping jazz alive since 1981. Entry Cost Adult $50 Market Street, Merimbula, NSW 2548 N/A N/A merimbulajazzfestival@gmail.com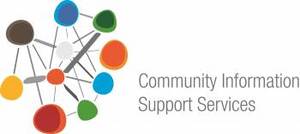 Find out more about this event provider...
Visit this event provider on the My Community Directory website. Note, this opens in a new window.
About
The Merimbula Jazz Festival brings together jazz musicians young and old from right across Australia! Hear all styles from big band, swing, modern, funk, fusion and mainstream to traditional and ragtime across four fabulous days. No wonder jazz lovers adore this annual seaside festival! With six venues within walking distance and 100 bands on offer, there's plenty for everyone. Take part in Saturday's Lantern Walk along the lake at Twilight. Saturday night's Youth Jazz Quest has generous cash prizes for up and coming musicians and a great jam session! Monday's Jazz Hatter party rounds out Australia's longest running jazz festival! Merimbula Jazz Festival - keeping jazz alive since 1981. Entry Cost Adult $50