Event held on February
09
Blue Mountains Ghost Bus Tour
Provided by:
All Day
Refer calendar for future dates
Add to Calendar 2024-02-09 19:00:00 2024-02-09 23:59:00 Australia/Sydney Blue Mountains Ghost Bus Tour Shiver in ghoulish delight at deliciously dark tales of murder, mishap, convicts, hangings and more as you explore abandoned cemeteries and reported haunted sites on a spine-tingling glimpse behind the rugged landscape to discover the rich and sometimes dark and bloody history of the Greater Blue Mountains region. Your host Paranormal Pete has extensive knowledge of paranormal activity in the area and will lead you to the scene of dark myths and gloomy legends. Travel on the Ghost Bus with the only ghost tour in the Blue Mountains and take morbid glee in the macabre with hair-raising access to unique, forgotten and secret locations that are off limits to the general public. Visit, convict graves, a convict stockade and colonial buildings oozing tantalising tales of shadowy figures from the past at Hartley Historic Site c1830's, Police station, men's and ladies holding cells and St Bernard's Church. You may even meet the ghost of Victoria Pass "the lady in black". Any spooky shenanigans will be detected by the ghost hunting equipment supplied on the night. Entry Cost All tickets $82.3 - Adult/Child Minmum age 14+ for adult tour 2 Station Street Service NSW & Blue Mtns City Council carpark., Katoomba, NSW 2780 N/A N/A mysterytours@bigpond.com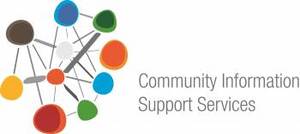 Find out more about this event provider...
Visit this event provider on the My Community Directory website. Note, this opens in a new window.
About
Shiver in ghoulish delight at deliciously dark tales of murder, mishap, convicts, hangings and more as you explore abandoned cemeteries and reported haunted sites on a spine-tingling glimpse behind the rugged landscape to discover the rich and sometimes dark and bloody history of the Greater Blue Mountains region. Your host Paranormal Pete has extensive knowledge of paranormal activity in the area and will lead you to the scene of dark myths and gloomy legends. Travel on the Ghost Bus with the only ghost tour in the Blue Mountains and take morbid glee in the macabre with hair-raising access to unique, forgotten and secret locations that are off limits to the general public. Visit, convict graves, a convict stockade and colonial buildings oozing tantalising tales of shadowy figures from the past at Hartley Historic Site c1830's, Police station, men's and ladies holding cells and St Bernard's Church. You may even meet the ghost of Victoria Pass "the lady in black". Any spooky shenanigans will be detected by the ghost hunting equipment supplied on the night. Entry Cost All tickets $82.3 - Adult/Child Minmum age 14+ for adult tour