Event held on December
10
Energy Healing
Provided by:

Break Your Shell - Breathwork, Tarot Reading, Reiki & Counselling

Event runs from

9:30 AM to 4:00 PM
Daily
Add to Calendar 2023-12-10 09:30:00 2023-12-10 16:00:00 Australia/Sydney Energy Healing

Our energy healing program is designed for those who want to undergo something more holistic and transformative than simply unwinding at a health and wellness retreat.

Reflect on how often you meet someone who loves what they do for a living, cultivates strong and vibrant relationships and carries a sense of inner peace and wellbeing?

Why is it that a high functioning individual is the exception rather than the norm?

While our bodies, beliefs and behaviours are all interconnected, modern life makes it difficult for us to live in an integrated and healthy manner.

Our program takes a mind, body and spirit approach to utilise a variety of modalities to help bring greater alignment through our natural healing retreats.

This program incorporates breathwork, reiki, tarot, holistic counselling, theta healing & more.

You can also take in soul blueprint readings, which draw on the ancient metaphysical sciences of astrology and numerology to help you understand and activate your energetic blueprint.

Energy Healing Retreat - Testimonial

"I can't see anyone walking away from time with Ginny without a sense of elevation or enrichment. Ginny is a healer, she is genuine & earthy. She comes from a place of experience, empathy & love. Ginny is a safe place to find your authentic self." - Rachel P

Learn more about some of the energy healing modalities involved in the retreat by visiting our webpage:

https://adifferentdrummer.com.au/break-your-shell/reiki-sydney

Alternatively, you can book an individual session of energy healing:

Break Your Shell - Breathwork, Tarot Reading, Reiki & Counselling, 7 Seventh Avenue, Katoomba NSW 2780 Ginny Shearer break.your.shell.tarot.reading@gmail.com
Subscribe
To Be Held At
Break Your Shell - Breathwork, Tarot Reading, Reiki & Counselling
Address: 7 Seventh Avenue, Katoomba NSW 2780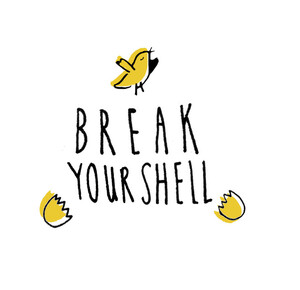 Find out more about this location...
Visit this location on the My Community Directory website. Note, this opens in a new window.
About the Event
Additional Information
Take a look at our other services here:
About
Our energy healing program is designed for those who want to undergo something more holistic and transformative than simply unwinding at a health and wellness retreat.
Reflect on how often you meet someone who loves what they do for a living, cultivates strong and vibrant relationships and carries a sense of inner peace and wellbeing?
Why is it that a high functioning individual is the exception rather than the norm?
While our bodies, beliefs and behaviours are all interconnected, modern life makes it difficult for us to live in an integrated and healthy manner.
Our program takes a mind, body and spirit approach to utilise a variety of modalities to help bring greater alignment through our natural healing retreats.
This program incorporates breathwork, reiki, tarot, holistic counselling, theta healing & more.
You can also take in soul blueprint readings, which draw on the ancient metaphysical sciences of astrology and numerology to help you understand and activate your energetic blueprint.
Energy Healing Retreat - Testimonial
"I can't see anyone walking away from time with Ginny without a sense of elevation or enrichment. Ginny is a healer, she is genuine & earthy. She comes from a place of experience, empathy & love. Ginny is a safe place to find your authentic self." - Rachel P
Learn more about some of the energy healing modalities involved in the retreat by visiting our webpage:
https://adifferentdrummer.com.au/break-your-shell/reiki-sydney
Alternatively, you can book an individual session of energy healing: