Mount Victoria Museum Interactive Ghost Tour
Provided by:
All Day
Add to Calendar 2024-01-21 19:00:00 2024-01-21 22:00:00 Australia/Sydney Mount Victoria Museum Interactive Ghost Tour Creep back to Mount Victoria after dark for an Interactive Ghost Tour of the Railway Museum – if you dare. Your host Paranormal Pete has been educating and entertaining the public for 21 years and will lead you on a hands-on Ghost Hunt to investigate the reports of paranormal activity and Ghosts at the Museum. Catch a glimpse of what life was like at the property, which played a significant part in the area's industrial era. You may even meet one of the long-dead for real. As you tune into the phantom whispers of each building, ghost-hunting equipment will boost your already heightened senses. On the night, guests will be supplied with the latest equipment along with full instructions on its use. Entry Cost All tickets $77.19 - Age: 12 + 35a Station Street, Mount Victoria, NSW 2786 N/A N/A mysteries@bigpond.com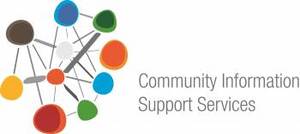 Find out more about this event provider...
Visit this event provider on the My Community Directory website. Note, this opens in a new window.
About
Creep back to Mount Victoria after dark for an Interactive Ghost Tour of the Railway Museum – if you dare. Your host Paranormal Pete has been educating and entertaining the public for 21 years and will lead you on a hands-on Ghost Hunt to investigate the reports of paranormal activity and Ghosts at the Museum. Catch a glimpse of what life was like at the property, which played a significant part in the area's industrial era. You may even meet one of the long-dead for real. As you tune into the phantom whispers of each building, ghost-hunting equipment will boost your already heightened senses. On the night, guests will be supplied with the latest equipment along with full instructions on its use. Entry Cost All tickets $77.19 - Age: 12 +