Event held on February
16
Norman Lindsay Gallery Ghost Tour
Provided by:
All Day
Refer calendar for future dates
Add to Calendar 2024-02-16 19:00:00 2024-02-16 22:30:00 Australia/Sydney Norman Lindsay Gallery Ghost Tour Curious to search for ghosts in a never-before-investigated 1800s homestead in the Blue Mountains? Ever wanted to be one of the first to investigate a reported haunted location? Are you brave enough to step into a place that's been off-limits to the public after dark? Want to have a paranormal experience that will be shared on ghost tours for years to come? Book in now for this ghost tour at Normal Lindsay's Gallery and house in Faulconbridge. This location has been steeped in mystery, unexplained paranormal activity and reports of ghostly residents for decades and now you can finally get exclusive access through Blue Mountain's Mystery Tours interactive ghost tour. Entry Cost All tickets $100.3 - Adult/Child Minmum age 14+ for adult tour 14 Norman Lindsay Crescent, Faulconbridge, NSW 2776 N/A N/A mysterytours@bigpond.com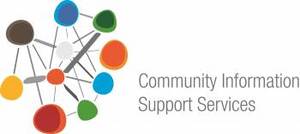 Find out more about this event provider...
Visit this event provider on the My Community Directory website. Note, this opens in a new window.
About
Curious to search for ghosts in a never-before-investigated 1800s homestead in the Blue Mountains? Ever wanted to be one of the first to investigate a reported haunted location? Are you brave enough to step into a place that's been off-limits to the public after dark? Want to have a paranormal experience that will be shared on ghost tours for years to come? Book in now for this ghost tour at Normal Lindsay's Gallery and house in Faulconbridge. This location has been steeped in mystery, unexplained paranormal activity and reports of ghostly residents for decades and now you can finally get exclusive access through Blue Mountain's Mystery Tours interactive ghost tour. Entry Cost All tickets $100.3 - Adult/Child Minmum age 14+ for adult tour