Picasso-Inspired Paint and Sip Workshop
Provided by:
All Day
Add to Calendar 2024-03-22 18:30:00 2024-03-22 21:30:00 Australia/Sydney Picasso-Inspired Paint and Sip Workshop Create a Cubist Self Portrait and express your personality and vibe through your unique portrait inspired by the paintings of Pablo Picasso. Enhance your features with bold colors, geometric shapes, and strong contrasts to create a one-of-a-kind Cubist portrait. You will be amazed and delighted by the end result. The workshop will be held at Corinne's Workshop, located in the lower Blue Mountains, Blaxland. All materials will be provided, and you will be treated to a glass of bubbly and nibbles. Entry Cost Adult $75 Jamison Street, Blaxland, NSW 2774 N/A N/A corinne@corinneloxton.com.au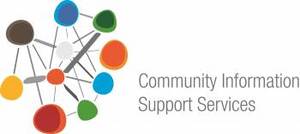 Find out more about this event provider...
Visit this event provider on the My Community Directory website. Note, this opens in a new window.
About
Create a Cubist Self Portrait and express your personality and vibe through your unique portrait inspired by the paintings of Pablo Picasso. Enhance your features with bold colors, geometric shapes, and strong contrasts to create a one-of-a-kind Cubist portrait. You will be amazed and delighted by the end result. The workshop will be held at Corinne's Workshop, located in the lower Blue Mountains, Blaxland. All materials will be provided, and you will be treated to a glass of bubbly and nibbles. Entry Cost Adult $75