Event held on December
09
Writers Retreat
Provided by:

Writes of Passage Retreats

Event runs from

9:30 AM to 4:00 PM
Daily
Add to Calendar 2023-12-09 09:30:00 2023-12-09 16:00:00 Australia/Sydney Writers Retreat

NSW Writers Centre

You can choose to focus on one of our dedicated writing programs, such as an exploration of your childhood, adolescence or middle life.

There is also the option to combine elements of our different retreats such as life purpose exploration, the journey of self-love and many more topics.

Alternatively, you're welcome to use the space to work on your own writing project. Should this be the case, you'll have access to proofreading and mentoring as well as have all your meals taken care of.

Our NSW writers centre is based in the Blue Mountains, on the outskirts of Sydney.

Its close to a range of natural beauty making it the ideal spot to combine writing with re-creation and renewal.

Enjoy a flexible schedule where you can do as much or as little as you feel called to and rediscover what is truly important to you.

Our Blue Mountains Retreat centre is on the outskirts of Sydney, NSW and close to public transport.

*Book a midweek program and save $50 off the writers retreat.

Find out more about our writing centre:

https://adifferentdrummer.com.au/wellness-retreat/nsw-writers-centre

Writes of Passage Retreats, 7 Seventh Avenue, Katoomba NSW 2780 Marcus Dabb writes.of.passage.retreats@gmail.com
Subscribe
To Be Held At
Writes of Passage Retreats
Address: 7 Seventh Avenue, Katoomba NSW 2780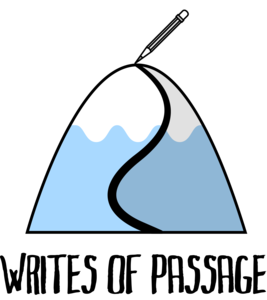 Find out more about this location...
Visit this location on the My Community Directory website. Note, this opens in a new window.
About the Event
Additional Information
Learn about our range or writing programs on our website:
About
NSW Writers Centre
You can choose to focus on one of our dedicated writing programs, such as an exploration of your childhood, adolescence or middle life.
There is also the option to combine elements of our different retreats such as life purpose exploration, the journey of self-love and many more topics.
Alternatively, you're welcome to use the space to work on your own writing project. Should this be the case, you'll have access to proofreading and mentoring as well as have all your meals taken care of.
Our NSW writers centre is based in the Blue Mountains, on the outskirts of Sydney.
Its close to a range of natural beauty making it the ideal spot to combine writing with re-creation and renewal.
Enjoy a flexible schedule where you can do as much or as little as you feel called to and rediscover what is truly important to you.
Our Blue Mountains Retreat centre is on the outskirts of Sydney, NSW and close to public transport.
*Book a midweek program and save $50 off the writers retreat.
Find out more about our writing centre:
https://adifferentdrummer.com.au/wellness-retreat/nsw-writers-centre