The Dreggs-'Stories from Gracetown' Regional Tour
Provided by:

Coffs Harbour Jetty Theatre

Event runs from

6:30 PM to 11:00 PM
To Be Held At
Coffs Harbour Jetty Theatre
Address: 337 Harbour Drive, Coffs Harbour NSW 2450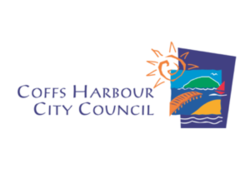 Find out more about this location...
Visit this location on the My Community Directory website. Note, this opens in a new window.
About
Coming off the back of a completely sold out national tour to kickstart 2021, The Dreggs yet again set off on the road in celebration of their latest EP release. Despite a crazy 2020, they have consolidated their place in the folk scene and made it just a little more their own, leading to an exciting year in 2021.
Starting with a regional run, The Dreggs are proud to announce their 'Stories From Gracetown' Regional Tour to showcase their latest tracks, visit new places, and meet new people. With their pre-release single 'Sorry I Let You Go' as a taste-tester before the EP launch, the boys are excited to bring a number of new songs to the stage. Come join The Dreggs on their Regional Tour in celebration of their EP launch.
Australian Indie-Folk duo, The Dreggs, was formed in 2017, made up of Paddy Macrae and Zane Harris. Growing up in the Sunshine Coast with the ocean by their feet, their music is best described as Indie-Folk and Roots, with a little coastal vibe in the mix. From train-like guitar melodies with a driving beat to smooth harmonies and enchanting finger picking, The Dreggs encompass a whole range of emotion with their music. Their music is heavily influenced by the ocean, which is a noticeable theme throughout their tracks. With two acoustic guitars, a kick drum, and a driving beat, The Dreggs find themselves writing tracks with a whole range of dynamics. Alongside this, the boys are strong advocates for Mental Health Awareness, touching on elements of mental health in their songs. Growth is a common theme throughout their music, expressing how important it is to grow and change in positive ways.
After a number of runs in the country, The Dreggs are heading 'Out There' to bring their stellar live performances to more places than ever before.

Edit Event
Extra Information
Type Community Diary
Format Concert or Performance