Child Health Clinic - Cherbourg
Provided by:

Cherbourg Hospital and Community Health

All Day
Weekly on Tuesday, Wednesday, Thursday
To Be Held At
Cherbourg Hospital and Community Health
Cherbourg Hospital & Community Health
Address: Fisher Street, Cherbourg QLD 4605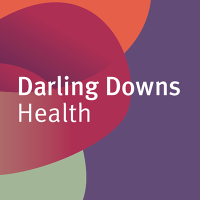 Find out more about this location...
Visit this location on the My Community Directory website. Note, this opens in a new window.
About
The child health clinic provides care for children from birth through to late teens, their families, and carers. The team works with the child and family in the plan of care, needs related to growth and development and determining needs based on analysis of the child's symptoms.

Edit Event
Extra Information
Type Outreach Service
Format VAKS