Event held on November
01
Dietitian - Cherbourg
Provided by:

Kingaroy Hospital

Event runs from

8:30 AM to 1:00 PM
Every 2 weeks on Monday
To Be Held At
Cherbourg Hospital & Community Health
Address: Fisher Street, Cherbourg QLD 4605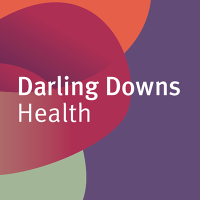 Find out more about this location...
Visit this location on the My Community Directory website. Note, this opens in a new window.
About the Event
Appointment Required.
Referral required.
About
Darling Downs HHS dietetic provide expert nutrition and diet advice for clients, their families and carers across all age groups. Dietetic supports the management of diets and nutrition for clients who may be affected by health conditions and to also assist clients to change their diet so that they can become healthier and stay healthy. Dietetic services are provided in collaboration with other Allied Health services. Dietetic services also undertake health promotion work in local areas to promote healthy communities.

Edit Event
Extra Information
Source Kingaroy Hospital
Type Outreach Service
Format Health