Outpatients
Provided by:

Cherbourg Hospital and Community Health

All Day
Weekly on Monday, Tuesday, Wednesday, Thursday, Friday
To Be Held At
Cherbourg Hospital and Community Health
Cherbourg Hospital & Community Health
Address: Fisher Street, Cherbourg QLD 4605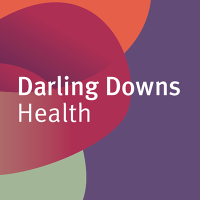 Find out more about this location...
Visit this location on the My Community Directory website. Note, this opens in a new window.
About the Event
Additional Information
You'll need to make an appointment at the counter or you can ring on (07) 4189 8800.
About
When you come to hospital for a clinic appointment, you're known as an "outpatient".
You'll usually see a specialist doctor and/or a range of other health professionals. You may also have an x-ray or other diagnostic tests. In most cases, you'll be referred by your doctor (GP).

Edit Event
Extra Information
Type Outreach Service
Format Health