Event held on December
10
NOT THE MESSIAH- he's a very naughty boy.
Provided by:

Spotlight Theatrical Company and Costume Hire

Event runs from

7:30 PM to 9:30 PM
Daily
To Be Held At
Spotlight Theatrical Company and Costume Hire
Address: 185-187 Ashmore Rd, Benowa QLD 4217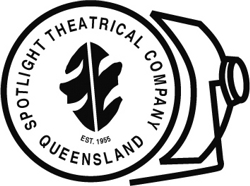 Find out more about this location...
Visit this location on the My Community Directory website. Note, this opens in a new window.
About
It's not a musical, it's a very naughty oratorio with full orchestra, a choir, five soloists, bagpipes and sheep.
Inspired by the immensely popular 1979 Python pic "Life of Brian," "Not the Messiah (He's a Very Naughty Boy)" uses scenes from the irreverent comedy about a biblical also-ran to spoof Handel.Eric Idle and his co-composer on "Monty Python's Spamalot," John Du Prez created this inspired by the success of 'SPAMALOT'.
Brian, his mother and lover are the most recognizable and consistent characters in a work that cherry-picks from the film for moments infused with musical merriment. The plot essentially consists of a guy discovering he's been mistaken for the messiah. This results in lots of boisterous fun and puns . Du Prez's thoroughly entertaining score starts big and skips joyously from gospel to doo-wop, pop, country and Broadway musical with a detour to impersonate Bob Dylan on guitar and harmonica.

Edit Event
Extra Information
Type Community Diary
Format Concert or Performance