Event held on December
10
Substance Abuse & Mental Health Training now ONLINE as well as Live
Provided by:

Substance Abuse & Mental Health Interventions (Dual Diagnosis Training)

Event runs from

9:00 AM to 5:00 PM
Daily
To Be Held At
Substance Abuse & Mental Health Interventions (Dual Diagnosis Training)
Substance Abuse & Mental Health Interventions (Dual Diagnosis) Training
Address: 2 Monaco Street, Surfers Paradise QLD 4217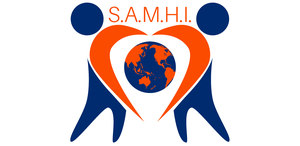 Find out more about this location...
Visit this location on the My Community Directory website. Note, this opens in a new window.
About
SAMHI's 'Living Life Without Drugs' programs aim to give you, as an everyday person, the tools and confidence to support and help someone living with substance abuse and mental health issues.
NEW:
Substance Abuse & Mental Health Interventions
Training in Dual Diagnosis:
is now available ONLINE www.samhi.online at
This 2 day advanced Dual Diagnosis Training is now available ONLINE
https://www.udemy.com/samhi-dual-diagnosis-training-integrative-holistic-approach/?couponCode=SAMHIDUALDIAGNOSIS
This training is also currently available LIVE in various locations as listed on the bottom of our website. This training has now been reduced from $290 to $145 (50% off) and will continue to be delivered on the Gold Coast and other locations as requested.
If people want a certificate of attendance and also qualify for 12 points (ONLINE) or 15 points (live), of CPD (Continuing Professional Development) for their counselling peak body (APS, ACA, AASW, CPS, PACFA, ACWA etc), they need to complete the full 2 days of intensive training, covering all of the current evidence based, best practice in the Alcohol & Other Drugs (AOD) and Mental Health industry from an integrated, holistic framework (https://www.dualdiagnosistraining.com.au/).
Module 1. Drugs & Effects
Cycle of Addiction
Alcohol
Drink & Drug Driving
Tobacco
Cannabis
Stimulants (Speed, Ice, Ecstasy, Cocaine)
Inhalants (volatile substances)
Module 2. Addictions & Mental Health
Dual Diagnosis
Integrative Holistic Model
Needs & Underlying Issues that drive addictions
Module 3. Harm Minimisation & Optimal Health
Pharmacotherapies
Orthomolecular Science, Functional Medicine & Optimal Health
Module 4. Neuropharmacology & Neurophysiology (Brian Works)
Neuroplasticity
Neurotransmitters
Psychosis vs Dissociation
Psychospirituality
Module 5. Trauma model & Keys to Treatment
Memory formation
Locus of control shift
Guilt vs Shame
Anger, Rage & Forgiveness
Dealing with ambivalence
Module 6. Brief & Early Intervention and Tripod of Support
Stages of Change
Costs vs Benefits – doing a brief intervention
The Dual Diagnosis Consultant delivering the training, has over 7 years lived experience as an ex-addict himself and spent over 10 years accessing various treatment and recovery programs to work through the underlying issues. Since then, he has 25 years of clinical experience as a counsellor and 16 years as an educator to Government and Non-Government organisations in Australia.
The Dual Diagnosis Training Intro video on the website (www.dualdiagnosistraining.com.au/) introduces the 2 day advanced training that explains Substance Abuse, (with Alcohol & Other Drugs), as well as Mental Health Issues. The training is outlined in detail below at the end of this email and further information is also available on the website. This training will equip workers to be able to deliver a brief & early intervention to people struggling with substance abuse and mental health issues as well as advanced psychotherapeutic skills.
The Cost
The cost of the 2 days training has now been reduced from $290 to $145 (50% off) as we have launched our online Substance Abuse & Mental Health Training (Dual Diagnosis) which is also $145. Further information on website www.samhi.online.
Payment can be made by cash on day, or by bank transfer, or PayPal by credit card. Details on attached brochure and website.
The Location and Dates
The Live Dual Diagnosis Training will be delivered in various locations around Australia. Check bottom of website for up to date list:
Gold Coast (Surfers Paradise) on Monday 10 December 2018 and Tuesday 11 December 2018
This address will be sent to you upon acceptance into the training. Both of the 2 days of training are compulsory and cannot be missed if you want a certificate of participation. The website (www.dualdiagnosistraining.com.au/) will continue to list future training dates and locations.
Training will start 9am SHARP and will finish around 5pm. Please arrive between 8:30am - 8:45am on 1st day to allow us time for registration.
If you wish to reserve a place for the Dual Diagnosis Training, please fill in the details on website: www.dualdiagnosistraining.com.au/contact-us/ and nominate which location you want to attend. The training can only fit about 20 participants, so we can only reserve a place for those who respond first, or if you have already confirmed your commitment earlier.

Edit Event
Extra Information
Type Training
Format Classes, Lessons, Workshops and Talks