Event held on December
01
Weekly Mens Group
Provided by:

Complete Men - Headquarters

Event runs from

6:45 PM to 9:30 PM
Weekly on Wednesday
To Be Held At
Weekly Mens Group - Robina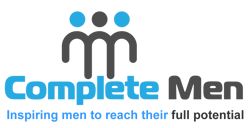 Find out more about this location...
Visit this location on the My Community Directory website. Note, this opens in a new window.
About
Weekly Men's Groups offer support, growth, hope and direction to many men who are seeking answers to their current life dilemmas. When you think about it, men's groups have been around for thousands of years - men have instinctively known how to talk and to sort out matters. Fathers and sons were connected strongly by a smaller less fluid society. The industrial revolution changed all that. It took men and boys out of the village into the mines and factories. Fathers and sons lost connection within a few generations and the modelling of what it was to be a man. Technology and the economic circumstances of modern society are rapidly changing traditional male roles. Today we often find men are naturally confused and concerned about these changes. Men have been sitting in circle down the millennia, listening to and speaking their story. This is a space that most men recognize intuitively as soon as they sit in circle. This space helps to lower the internal shields and armour that men have learnt to wear in modern day living. This is a chance to at last let down your guard and be more authentic.

Edit Event
Extra Information
Type Clubs & Groups
Format Classes, Lessons, Workshops and Talks