Event held on December
06
Her beauty and her terror
Provided by:

Moreton Bay Regional Council - Caboolture Regional Art Gallery

Event runs from

10:00 AM to 4:00 PM
Daily
To Be Held At
Moreton Bay Regional Council - Caboolture Regional Art Gallery
Address: 4 Hasking Street, Caboolture QLD 4510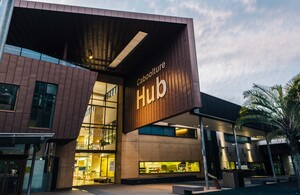 Find out more about this location...
Visit this location on the My Community Directory website. Note, this opens in a new window.
About
The Australian landscape can instil fear and inspire awe - it is an ecosystem that is entirely its own. The picture of Australia evoked by Dorothea Mackellar's prose in 'My Country' still rings true more than 100 years later. She is a land that is beautiful and terrifying, she can be harsh just as she is nurturing.
For Her beauty and her terror contemporary artists explore the Australian landscape in its extremities, subtleties and forms to consider our connection to it.
Exhibiting artists: Anna Litwinowicz I Amber Hearn I Libby Harward I Charlotte Haywood I Jarrod Van Der Ryken I Polly Stanton I Merri Randell I Amy Joy Watson I Mandy Quadrio I Jane Burton I Katarina Vesterberg I Katrin Koenning | Yvonne Mills-Stanley | Samantha Lang
Exhibition opening
Join us for a special exhibition opening on Saturday 26 June at 10:30 AM for a guided tour and artists talks from Libby Harward and Merri Randall. Refreshments provided, this event is free however RSVP's essential.
Exhibition developed by Moreton Bay Regional Council.
Image credit: Jane Burton, Motherland #6, 2008. Type C print on paper. Winner Moreton Bay Region Art Awards 2013, Moreton Bay Regional Council Art Collection.

Edit Event
Extra Information
Source Moreton Bay Regional Council - Caboolture Regional Art Gallery
Type Community Diary
Format Exhibition and Shows